FREE 3 Day HEALTH X Challenge Reveals
The
5 Step System

to Create Exponential Health, Energy &

Success
The Proven System For Busy
Professionals

In Their

40's & 50's

To Get Fit, Lean And Energized With Less Stress And In Less Time.
For those who accept the challenge, you will go into the draw to win some cool stuff.When you register, attend and go all in you'll be eligible to win an extra bonus
WHY DO I NEED

HEALTH X RIGHT NOW?
If you've been trying to take control of your health, fitness, energy or even weight and still haven't cracked the code, it is probably because you're missing some key components.
You see, it's not just about a random workout or diet. There are FAR MORE important aspects to consider and master
How would you rate your current health and fitness, compared to where you want it to be out of 10?
YOU MUST START TO TAKE OWNERSHIP OF YOUR ACTIONS, YOUR BEHAVIORS AND YOUR OUTCOMES.
So now would be the perfect time to get back in control and take action towards your best health, energy and success.
LET'S BE HONEST

FOR A MINUTE
Are you willing to stay the same, and continue to struggle for the rest of your life?
You're smart, you need just a nudge and some early results to motivate you to keep going.
And you know that more information, more articles, more podcasts, more PDF's, more of the same information, doesn't lead to transformation.
Also
Have you been honest with yourself as to why you haven't built a simple, sustainable lifestyle that keeps you in great condition, balanced mindset, healthy weight and feeling confident in all aspects of your performance?
Then you have one decision to make for yourself. To take ownership of your outcomes.
TAKE ACTION TOWARDS XPONENTIAL HEALTH and build sustainable health and performance systems for life.
Powered by learn inside the HEALTH X 5 Day Challenge.
3 DAY HEALTH X

CHALLENGE IS YOUR SOLUTION
Before Health X And The Old You
After Health X And The New You
They say the two best times to take action on your health goals are yesterday, obviously that has passed, which means the BEST TIME to make a decision to start is:
TODAY!
And the best investment you can make is in yourself.
You see, when you take small actions consistently, this builds momentum. CONTAGIOUS MOMENTUM!
You know that feeling when you have full control, everything goes your way, you're in the zone of life and you feel like you can take on anything? That's unstoppable confidence.
It's the compound interest effect, just like investing. Small inputs over time.
So what if I could show you a model, and share the exact same tools, systems and frameworks to help you overcome:
Systems that will cost you absolutely NOTHING, Just your time, and effort to implement.
YOU MUST START TO TAKE OWNERSHIP OF YOUR ACTIONS, YOUR BEHAVIORS AND YOUR OUTCOMES.
So now would be the perfect time to get back in control and take action towards your best health, energy and success.
Overcome Everything That'sHolding You Back
and preventing you from creating your best future self and Xponential Health.
Excuses
Time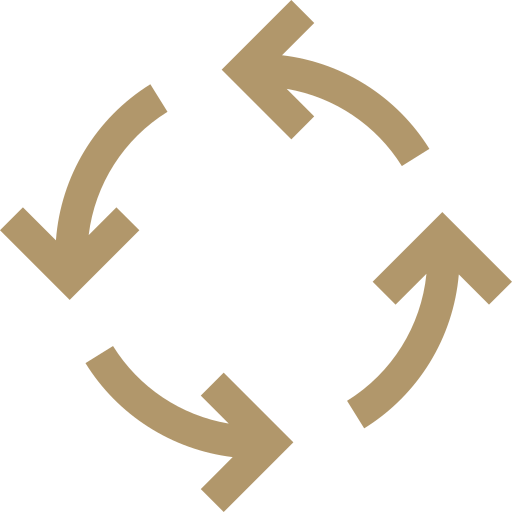 Procrastination
In just 3 Days? THAT WOULD BE A LIFE CHANGER RIGHT?
That Is The Definition Of Success And A High
Performance Lifestyle.


That Is What Incredible Confidence, Control And Bulletproof Health

Systems Looks Like.
Over the 5 days of this challenge, you will learn the most effective strategies that you need to implement and master to be in total control of your health.
If you want this, then you need to join the Health X 3 Day Challenge.
CLIENTS THAT
STARTED WITH HEALTH X:
Stress Resilience Systems
Learn highly effective stress management techniques to conquer the pressures of life, business and entrepreneurship.
Master the art of emotional control and resilience to optimize mental clarity staying calm under fire, maintaining mental and emotional control, while optimizing decisiveness and action even during challenging situations of leadership.
Uncover the secrets to achieving sustainable energy, mental focus and increased capacity, even though hectic work days.
No more energy slumps and learn the simple, yet powerful hacks to instant energy on demand.
Strike the perfect balance between your professional ambitions and personal health.
Discover how to build focused systems that create the perfect balance of both that is simple and sustainable.
Xponential Health Habits for Success
Develop a personalized roadmap of holistic health habits that complement your career and business goals. Stealth habits and hacks to achieve more with less effort and in less time.
From nutrition / fuel to fitness hacks mindX strategies and sleep optimization, equip yourself with the tools to evolve in both business and life without spending hours in the gym or chasing fad diets.
CHECK OUT THE
ROADMAP TO HEALTH X
Identity & Mindset Mastery
TimeTime Freedom & Environment Systems
Energy Optimization Pillars
Fitt Training & Easi Nutrition Science
Contagious Momentum Action Plan
100% FREE AND YOU CAN ATTEND VIRTUALLY FROM ANYWHERE
"I thought I knew what to do - but then I learned a better system."
Bonuses you get for taking action
Total value: $985
Price: FREE
Limited spots available - closing soon!
Dan has been in the personal development, health and peak performance coaching space for 25 years. Founder and owner of multiple results driven coaching business, corporate wellness, leadership development and personal growth, health coaching and high level masterminds to expand potential.
I have lived a life and created a career based on a constant pursuit to understand success, human behaviour and performance. Identify the key factors for goals, motivation and longevity. I want to share my findings, my unique methods and simple systems and help you be focused, productive and achieve dreams ferocious goals never thought possible. It starts now.
WHAT
3 Day Health-X Challenge
WHY
Because It's Your Time
Seats are Filling Fast...
Learn the
5 Step System

to Create Xponential Health
Sustainable success by implementing a simple system to take control of your health & performance.