A Science-Backed System for Achieving Your Most Ambitious Goals
Unlock
Momentum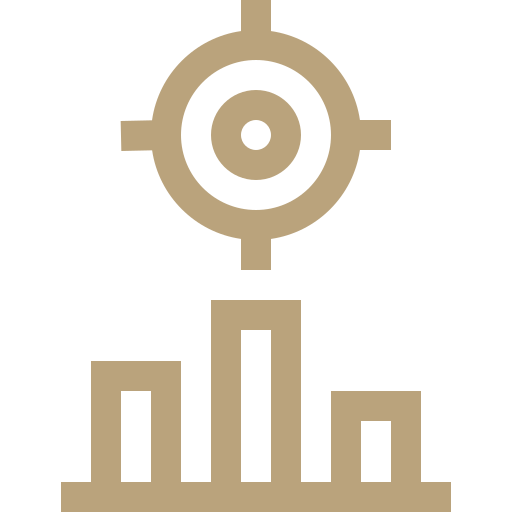 Focus
Strategy
The Power Of A Complete Goal Setting &
Achievement System
I'll Help You Achieve Your
Ambitious Goals

With Focus & Velocity
I know first-hand the powerful difference a complete approach to goal-setting can make. It's make your break.

Maybe you've felt like I have in the past. I've had great ideas and a vision of what success would look like but still didn't accomplish the goal. Overwhelm would set in along with other seemingly pressing priorities. Learning to break my goals down into milestones helped me shed the overwhelm and gave me a sense of finally being able to move forward. I also learned that putting my goals first was a prerequisite for success.

Changing how we operate isn't easy but once you see that you actually can accomplish your goals, you've then got the recipe for future successes.
A Science-Backed System for Achieving Your Most Ambitious Goals
For decades, psychologists have been researching the science of motivation, uncovering the mindsets, habits, and beliefs that allow some people to knock out big goal after big goal, while others stay stuck in one place.
I'm sure you've heard some of the science:
This science has given rise to a lot of the tactics you're familiar with today – things like writing out S.M.A.R.T. goals, sharing your goals with a friend, or visualizing your future success.
At this point, we know a lot about what the most successful people do to get and stay motivated, maintain focus, and achieve their goals.
So, why do you still struggle?
Here's Exactly What You Will Gain Access To
Go For Your Goals: Transform Your Dreams to Reality includes a combination of science-based instruction and hands-on activities.
You will receive one module per week. Each module has a video tutorial, accompanying review notes and activities to get you started and maintain momentum.
There is a private group forum that you can participate in as well as comment boxes for sharing and accountability. You may be thinking that you would like to receive the modules a day apart.
Trust me, that will only lead to overwhelm and we know how that ends. Depending on your schedule, weekly modules may be just perfect for you or may still be too much. Don't worry. You can work at your own pace.
The modules will be there for you when you're ready. Although I do encourage you to keep the momentum going. In the 5 Modules, we will cover:
What You Will Cover in the Course
Module 1
From Dreams To Goals
Goals are your tools for creating a happy, healthy, and fulfilling life. In this lesson, you'll create a rich vision of your future and learn the 5 keys to realizing your dreams.
Module 2
Make Your Goals Real
Learn the secrets to setting juicy goals that spark your passion, motivate you to action, and dial your commitment to an unstoppable eleven.
Module 3
Supercharge Your Progress
Learn how to track your progress and discover the secret weapon for maintaining an unwavering focus on your goals.
Module 4
Secrets Of Goal Achievement
Discover 7 ways to stay on course and avoid the pitfalls that usually divert your focus and lead you off track.
Module 5
Where Do I Go Next?
We'll recap what you've learned. Celebrate your success and build your game plan for your Next Level.
Go For Your Goals: Transform Your Ambitious Goals
In this course, you'll discover the FULL step-by-step process to achieve your biggest dreams. You'll learn exactly what actions you need to take to set yourself up for success; how to choose goals that you're passionately committed to achieving; and how to create an unwavering focus, momentum, and resilience you'll need to cross the finish line.
With Go For Your Goals: Transform Ambitious Goals, you'll discover:
The 5 keys to setting powerful goals that 

activate your built-in motivation, so you don't need to rely on willpower

How to shake off other people's expectations and 

set the goals that are most meaningful for YOU

How to 

find the fuel to

 

create lasting changes, 

so you never lose focus on your goals

How to

 reverse-engineer your goals

, so you know the exact steps you'll take to create your dream life

How to 

keep your "motivation muscle" in top shape

, so you follow through on your biggest priorities

How to use 90-day milestones to 

stay on target, so you'll reach your goal on the timeline you've set

How to 

turn giant goals into an achievable action plan

, so you know where to start and you won't get overwhelmed

2 proven techniques for tracking your progress

 that'll make you excited to keep moving forward

The weekly ritual that keeps important goals from slipping off your radar

7 tactics to ensure that you stick to and achieve your goals

The 5 obstacles that derail goals

 –

 and how to overcome them all
When you join Go For Your Goals: Transform Your Dreams to Reality, you will not only get a list of ideas, tactics, and strategies but also a step-by-step PROVEN process for making your dreams a reality.
So, are you ready to go for your GOALS?
Dan has been in the personal development, health and peak performance coaching space for 25 years. Founder and owner of multiple results driven coaching business, corporate wellness, leadership development and personal growth, health coaching and high level masterminds.
Why Should You Join The Goals Course?
IF YOU WANT TO LIVE
AN EXCEPTIONAL

LIFE,
YOU HAVE

ONE OPTION…
I used to struggle with procrastination, and from this course I learned that I was just always overdoing it. So I'd get overwhelmed, stuck and do nothing! Now I know how to break things down and most importantly, have a process to review consistently.
All my life I've been stubborn thinking "I know what I need to do", when in reality, I didn't. I did the course and invested in coaching with Dan and that has been a game changer for me. My sessions with Dan are the highlight. Every session I have breakthroughs.
Thanatchaporn J.
Director of Tech Ops
I never realised how simple a process could actually be, yest so effective. Once you learn and go through this course you will have a system you can repeat over and over again. Now I get excited to review my goals, assess my wins and build momentum.
This Could Be The One Course That Changes The Trajectory Of Your Life…
You're Just One Decision Away.