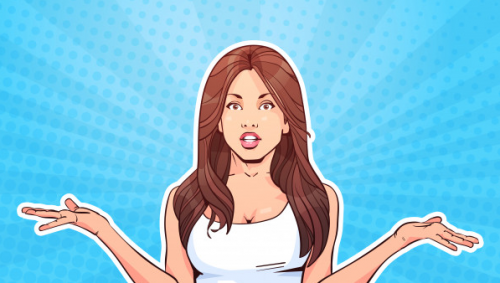 The Fitness industry is seeing fast growth and a shift in the popularity of getting fit, strong and active. Which is good for everyone. A large increase in the number of active people wanting work out. Equally we are seeing many who are still frustrated with the lack of results, even though they are training consistently and eating clean (for the most part). Those physique transformations just aren't happening for many.
So let's dig deeper in to 3 fitness mistakes many women are making that needs to change. Here we discuss 3 specific areas that you need to consider in achieving better weight loss, fat loss and body transformation goals.
1. Random Classes
Move more (eat less) – with the increasing trends of the fitness industry, subscription-based classes services and openings of new gyms on every street corner there is something for everyone. And our programmed consumer behavior ie: Shiny object syndrome leads us to think that more is better. That variation is better. Thinking "I get bored easily and I need variety to keep me motivated – "I want to try this class, "Ooooh, new studio is opening, I need to try it" and "Wow, promotion, I'll do that this month."
Unfortunately, this 'randomness' leads to average and random results at best.
– Can it work. Maybe.
– Does it work? Sometimes, for some people, but rarely.
– Is it the most effective method? Unlikely.
Here is the key point. If you just want to stay active, burn some calories, move more and be healthy and you don't have specific goals you want to achieve, then that's cool. Keep doing what you enjoy and what motivates you.
However, IF you have specific goals and you want to achieve a specific body shape, lose body fat, perform better and the 'random' approach isn't working for you….
Instead Do This:
Get structured with your Strength Training. Smart strength training is progressive. Progressive overload means your body is given a consistent and similar training stimulus that your body and nervous system can adapt too. Gradually increasing the training demand either through load, tempo, recovery, volume, intensity of contraction – over time – is what builds a strong, lean and athletic physique.
Find the BEST coach to help you program the smart way, that you enjoy and that gives you the mental focus, accountability and results. Not all workouts are the same, neither do they give you the same effect. Focus on build your metabolism, not just burning calories.
2. Not Eating Enough
Most nutrition education you read about, diet plan downloads and celebrity diet plans are not tailored to your needs and preference. Most just look at reducing calories, leaving you feeling just, blaaa. You may 'think you're in a deficit, but everything else slows down too because you're not 'fueling your system' to perform better. YOU can learn exactly how to eat for results in our Women's Fitness Program.
With all the 'misinformation' out there on nutrition, the biggest point you need to realize is, don't be afraid to eat! It's not only what you eat, it's how much, when and how that relates to you, your genetics, how it makes you feel, your training methods and… what you want to achieve.  It's like a fire.
a) You put kindling (small twigs) and the fire will burn out fast.
Problem – Not eating enough.
b) If you add big logs before the fire is truly burning, the flames will go out.
Problem – Eating too much either portion size or type of food / wrong macros).
c) If you add the right fuel but it's wet or damp, it won't catch fire.
Problem – Liquid meals / shakes / smoothies.
You need to find the optimal type of fuel, at the right time for the results you want. Dial into your personalized nutrition plan with one of our Nutrition coaches. Learn what works for you, apply and have the right strategies for life, not just for a month 🙂
Instead Do This:
Start tracking your nutrition along with the TYPE of training you are doing and monitor the results. Rather than counting calories, look at meal frequency, and your macros. The TYPE of foods you're eating. Genetically, we are all different and will respond to a different Macro plan than the next person, your friends or any general plan you download from the internet.
The ONLY way is to focus on YOUR specific strategy, tweak, refine, track and then you will find your 'sweet spot for nutrition. Then optimize and amplify your results.
3. Not Creating a Metabolic Effect.
Too much cardio, or just random HIIT based volume is probably not going to give you the results you want. You're just burning calories which usually does not achieve the metabolic effect you need to change your physique.
Is it better than nothing? Sure. However, When you 'think' you're doing HIIT, you're probably not. HIIT (High Intensity Interval Training) is and needs to be exactly that. High Intensity. That means training at a heart zone or RPE (Rate of Perceived Exertion) of 8/10.
It's just not possible to train at High Intensity of that level for 45-60 minutes. You miss out on that metabolic effect because overall you're just working volume over time. Day in, day out. Your body doesn't adapt or think it's doing anything that it needs to work hard for or to improve on.
I get it though, you work out with your friends and it's fun. And that's fine.
However, the question is – Are you really getting the results you want?
Instead Do This:
You can still do get a class in a couple of days per week for fun, and get that volume-based training done. Try to add 2-3 structured and specific strength training sessions per week on alternative days. Even better, prioritize your Strength training 3 days per week, then add your additional classes, HIIT, Yoga, Pilates, cycling, bootcamp etc around your STRENGTH days.
Alternatively, find classes that FOCUS on strength. Like Aspire's HIRT (Not HIIT).
HIRT – Stands for High Intensity RESISTANCE Training. Sometimes known as HIST (High Intensity Strength Training) Main point is Intensity doesn't mean you have to be doing high volume and high reps, which most classes are. Instead we build Intensity through strength and resistance training. Higher loads, slower rep spread and more fatigue and more effective metabolic adaptation for better results. Which creates the metabolic response you need to get strong and lean.
That's Why we created a specific Women's Strength Training Program. Design by women, for Women. More than just 'working out', you learn exactly how to train, how to lift and how to eat strategically to get lean and strong. Remember, the key factor for transforming your physique is all about hormones. You need to optimize fat burning hormones and reduce the hormones like cortisol and insulin – which makes you store fat.
So if you want to elevate your results and learn how to optimize your hormones through strategic training and nutrition, then this program will be a game changer for you.
It want to test our a real strength training program for women that delivers results in Bangkok?, connect with us below:
[ulp id='AOBvdeVXAd3kz5AB']
When something is broken, you fix it.
When the power goes out, you call an electrician.
When you're business isn't performing, you find a business coach.
When your car doesn't start, you call a mechanic.
You find an expert.
And more importantly, an expert who has a proven track record in fixing your specific problem.
And just like the mechanic, he can't tell you what the problem is until he sees your car.
He assesses your car to identify the problem.
Then tells you what the problem probably is.
Then gives you a plan on how he can fix your car.
So you can continue to drive your car for many years to come.
But remember this. The mechanic will also ask you specific questions so he can narrow down the problem.
You don't just drop your car off and say 'fix' my car.
It's the same with your body.
When it's broken, or just not performing optimally, or it's not the way you want it to look feel or drive, you need to find a body mechanic.
We will also ask specific question's to identify the most likely areas we need to work on.
And 9 times out of 10, the people you speak with, won't ask the right question's to identify the problem.
So there is a pretty high chance they won't know how to fix you.
Because it's not just that you're not strong, or active, or currently not working out. Exercise is important sure, but it's not the CATALYST to the result you want.
And that's where the consultation process, when done strategically is the first essential step to fixing your body and helping you get to the your goals faster.
And it's not random. If you have been straggling to achieve the goals, you've probably taken a random approach to your goals.
And probably haven't been shown the best way for you, that:
– Gives you early results.

– Is simple
– Makes you think 'I can do this'
– Gives you more energy
– Shows you the process is sustainable
– Without you having to give up everything in life.
Because that's where people fail.
So if you're needing some direction, to find the best process for you, based on your needs, your preferences, your lifestyle, your time, your genetic code, then we can probably help.
If nothing changes, nothing changes.
And you won't get the result you want.
Need help, PM me or one of the team.
Short on time? or you live somewhere far far away.. this might help:
It's designed to fix your metabolism.
Give you the tool to succeed.
Learn how to build a sustainable strategy for the long term, energize you, help you get lean, and optimize YOU!
Do you research and find the best Personal Trainer in Bangkok for you. Not just anyone. It's the same recruitment. Do you research, interview them. Find out about their experience, qualifications, personality, presentation, evidence and success stories from other clients.
If you're in pain, find the best Physio who can help you get pain free who will manually, and therapeutically rehab you back to full help.
I hear this more and more, the dangers of sugar, that sugar is a poison, it's sugar that makes you fat, sugar causes diabetes. Sugar is ultimately the culprit. Correct on all fronts. We all know sugar is the culprit, so what are the solutions to beat it and stop those sugar cravings?
1. Ask Better Questions
Over recent years, having developed effective weight loss programs, helping hundreds of clients lose a lifetime of weight and some reverse their early onset of diabetes and metabolic syndrome, I have found that one of the most effective strategies to achieving any goal in life, not just in relation to health, training and nutrition, is asking better questions. Every time you are tempted by the sugar devil, ask yourself questions related to your goals.
"Will eating this food help me to achieve my goals?"
"How will I feel after eating this….. cake?"
"Am I prepared to sacrifice all my training I did today, just for this 2 minutes of satisfaction?
These are all just examples, you can see where I'm going with it.
2. Freeze Your Fruit
This is a great tip, and super easy. I hear you, yes fruit is sugar! After all though it is natural and if anything be aware of how much fruit you are eating and limit how much you eat. Freezing your fruit will help you to limit the total amount of fruit you eat. Now obviously throwing a bag of apples in the freezer isn't going to be so effective. I find that certain types of readily edible fruit such as grapes and cherries work the best (Especially if when you dip them in dark chocolate) ;). The frozen fruit ensures you eat just a few, it services your craving, limits your sugar consumption and you learn fast if you eat too many too fast – Brain freeze!!
3. Go Sugar Free
This was a great tip from a client of mine, and it works really well. Sugar free gum is readily available and services its purpose. If you are still working on your mental mind set training, and still developing your strength of the mind, then this can help with your transition from being a sugar addict to being sugar free. Keep in mind though that chewing gum will trick your body into thinking there is real food coming and starts the digestion process. So don't be surprised if you your tummy starts to grumble. To overcome this, chew for just a couple of minutes and throw it away. Limiting the chewing time will ensure you get your fix, and not start playing with your belly's emotions and physiological responses.
4. Intermittent Fasting
The human body responds to sugar by increasing the production and release of insulin. Insulin's role is to shuttle that sugar which is now circulating in your blood stream to the working muscles for energy production and to replace your glycogen stores. Intermittent fasting is becoming an increasingly researched topic. Not just because of its fad status, not just because top athletes and celebrities are doing it, purely because it takes us back to our evolutionary roots. At the end of the day, plain and simple, it works. Studies show that realistic and simple fasting even just once per week has a profound effect on your blood sugar levels. These various studies show different responses, and that there isn't a one size fits all approach to fasting. There are lots of options out there, from 16 hours fasts to 20 hours fasts, and whole day fasts. The key is to experiment safely and gradually. Have your last meal at 8pm, and ensure your next meal is not until 12 noon the following day. That would be a 16 hour cycle which very easy to complete. Try that every alternate day for a couple of weeks and gauge your results. Keep in mind also that we are not talking about extreme fasting here, and this is very different from an extreme 'detox' of any kind.
5. Plan Ahead
One of the biggest challenges with eating clean and being inspired to get that sugar fix is ensuring we have the right type of food available at the time we need to eat. This requires very simple planning and only a short amount of food preparation time the night before. A better solution is to plan 3 days of meal in advance, taking into consideration your schedule, where you will be, what type of activity you will be engaged in and also remember to consider your current eating habits. Gone are the days where you need to eat every 2 hours. This in itself is a big myth, and although it works for some, this strategy doesn't work for all, and it is essential that you find the balance of meal timing and frequency of your meals that suit your metabolism and lifestyle best.
About Dan Remon
Daniel Remon is the CEO of Fitcorp Global Group. A 20+ year veteran of the health and fitness industry, he has pioneered corporate wellness, executive performance programs and result driven health, energy and business systems for today's busy executive. Author and speaker, Daniel is the creator of the 28 Day Challenge, Fit in 15 for Women, 30 Day Rituals, 42 Formula, Corporate Wellness Blueprint – Solutions to maximize productivity, optimize performance and develop highly energized and engaged clients to achieve incredible success in business and life. The driving force behind his inspiration is the ultimate purpose to Impact One Million Lives.
For more information, visit www.danremon.com